National Nature Reserve of Hongze Lake Wetland in Sihong, Jiangsu was first built on July 1, 1985. It is located in the southeast of Sihong County, northwest of Hongze Lake, in the transitional zone between the south warm temperate zone and the north subtropical zone, including some lakes, bottomlands and Lihe Depression. The wetland types mainly include shallow lake wetlands, shoal & marsh wetlands and river wetlands. The reserve has a total area of 49,365 hectares. On February 11, 2006, upon the approval of the State Council, the reserve was promoted to a national nature reserve.
The reserve is composed of six functional zones, that is, the natural wetland ecosystem centered on the original Yangmaozui Wetland, the lakeside reserve for rare fowls and birds, the ecological forest park (leisure resort), the science education zone for biodiversity, the 10,000-mu aquaculture ecological demonstration zone and the 10,000-mu pollution-free demonstration zone for three-dimensional farming of rice and crabs. The main objects of protection are wetland eco-systems, great bustards and other birds, spawning grounds for fish and geological sections.
In May 1999, the Standing Committee of the County People's Congress decided to establish a Nature Reserve of Yangmaozui Ecological Wetland in Sihong County.
On November 13, 2001, the provincial government approved the establishment of Provincial Nature Reserve of Hongze Lake Wetland in Sihong, Jiangsu. Suqian Municipal Government set up a reserve management committee and a management office.
In March 2004, the county government issued Management Measures for Provincial Nature Reserve of Hongze Lake Wetland in Sihong, Jiangsu and defined the scope of management.
On February 11, 2006, it was accredited by the State Council as a national nature reserve.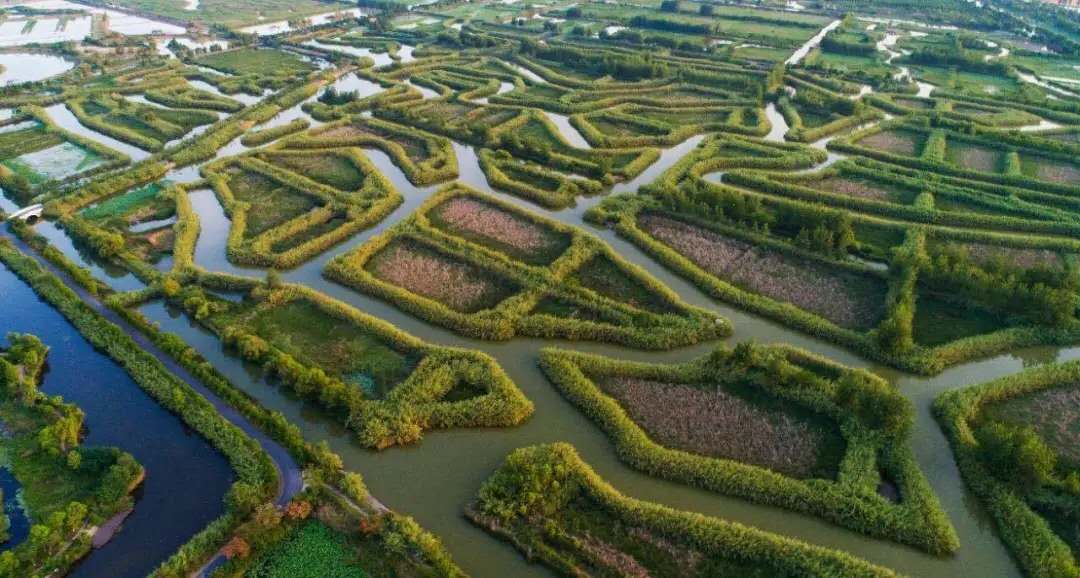 Objects of protection: inland freshwater wetland ecosystems, national key protected birds and other wildlife, spawning grounds for fish and the standard stratigraphic section of Xiacao Bay, etc.

The following is a detailed description of the objects of protection:
Inland wetland ecosystems
Hongze Lake Wetland is an important inland freshwater wetland in China. The wetland ecosystems and natural landscape in the reserve are well preserved. There are three major types and eight subtypes of wetland systems, namely, marsh wetlands (tussock marsh, dogstail marsh and weed marsh), river and tussock wetlands (floating felt wetland and emergent wetland) and aquatic plant wetlands along the lake (floating plant pond, floating-leaved plant pond and submerged plant pond). The freshwater wetland ecosystems in the reserve are so rich and concentrated that they are rare not only in the eastern part of China, but also throughout the country.
Wetland Biodiversity
The vegetation in the presemise of Hongze Lake Wetland belongs to Holarctic Kingdom, China-Japan Forest Plant Subkingdom and North China Plain Subregion. The reserve abounds in biological resources and includes vascular plants of 217 species, 162 genera and 69 families. Among them, 4 species unique to China are recorded in the surveys, that is, metasequoia (cultivar), platycladus orientalis (cultivar), trapa bicornis and trapa incise. The arborous layer of terrestrial vegetation on the lake bank in the reserve includes pure poplar forest, patches of metasequoia forest and pond cypress forest, platycladus orientalis, a small number of black poplar forests and very few populus tomentosa. The shrub layer mainly includes broussonetia papyrifera-multiflora rose and other deciduous shrub communities. The hygrophyte communities mainly include emergent plant communities dominated by reed, zizania latifolia and lotus, submerged plant communities dominated by watermifoil, potamogeton malaianus, hydrilla verticillata, vallisneria spiralis and watermifoil, etc., and floating plant communities dominated by gordon euryale seed and rhombus.
As a large plain-type shallow lake in the middle and lower reaches of the Yangtze River, Hongze Lake Wetland is very typical in the Yangtze River Basin. The west bank of Hongze Lake is rich in aquatic plants and baits, and is an ideal place for migratory birds to inhabit and live through the winter. A total of 206 species of birds are recorded in the reserve. Since it is located at the intersection of different migration routes of birds, from every late September to next early April, a different species and group of migratory birds will pass by every 5-10 days.
Hongze Lake is a significant breeding ground for freshwater fish and aquatic animals in the Yangtze River and also an important migration place for fish in the Yangtze River. There are not only lake-settled fish, like carp, crucian, gurnard and whitebait, but also fishes that spawn in rivers and lakes, and migrate for forage, such as black carp, grass carp, silver carp and bighead. The following species have discovered in the reserve,: a total of 68 species of fish, belonging to 7 orders and 11 families, 7 species of amphibians, belonging to 4 families and 6 genera, of which rana plancyi and rana nigromaculata are provincial protected animals, 14 species of reptiles, belonging to 2 orders and 8 families; 15 species of mammals, belonging to 5 orders and 6 families; 91 species of plankton and 76 species of zoobenthos, of which Hongze Lake freshwater shrimp and procambarus clarkia have certain foundation of forming brands, provide wild genetic resources for aquaculture units in various parts of Jiangsu and are of great conservation value.
Cherish Endangered Animals
According to relevant surveys, each year, the average number of waterfowls wintering in Hongze Lake Wetland is up to more than 500,000. Among them, national first-class protected birds include great bustard, oriental white stork, black stork, red-crowned crane and reed parrotbill, etc. There are 26 species of national second-class protected birds, that is, cygnet, mandarin duck, black-eared kite, sparrow hawk, goshawk, peregrine falcon, kestrel, greater coucal, lesser coucal, grass owl, short-eared owl, common owl, white-fronted goose, grey crane, mute swan, hen harrier, Chinese sparrowhawk, etc. Among them, 12 species of threatened birds are on the IUCN Red List, including 6 endangered species (Chinese egret, red-crowned crane, black stork, reed parrotbill, oriental white stork and Nordmann's greenshank), 3 vulnerable species (great bustard, cygnet and mute swan) and 3 near-threatened species (mandarin duck, greater coucal and lesser coucal).
Stratigraphic Section Fossils
The standard stratigraphic section of Xiacao Bay has a complete structure and has rich fossil fauna. There are more than 70 species of palaeovertebrates., of which three primate fossils are named Dionysopithecus shuangouensis, Platodontopithecus jianghuaiensis and Sihong Species of Caballeronia jiangsuensis respectively. After research by relevant experts and professors, they are identified to be "Xiacao Bay Neo-man", the descendant of Peking Man and also one of the ancestors of modern Chinese. Therefore, the discovery of the standard stratigraphic section of Xiacao Bay, especially the discovery of Sihong fossil anthropoid and Xiacao Bay Neo-man, offer a new basis for the study of the human origin and regional distribution. It is an important area for the research on the historical evolution of human beings' regional environment.
Water Quality Safety and Regional Ecological Safety
Hongze Lake is the largest lake on the eastern route of the South-to-North Water Diversion Project. On the one hand, it helps promote the protection of the local ecological environment, maintain ecological balance and boost the coordinated development of regional economy and environment. On the other hand, it can also improve the water quality of Hongze Lake and ensure the water quality safety of the South-to-North Water Diversion Project, through the purification effect of wetland ecosystems. Meanwhile, it also has the ability to divert flood and purify sewage from outside world, and plays an important role in maintaining the nutrient balance of the lake, preventing and controlling eutrophication. In addition, Hongze Lake Wetland also plays a vital role in regulating and stabilizing the regional climate, alleviating floods in the region and maintaining regional ecological security. It provides an important guarantee for the sustainable development of local economy.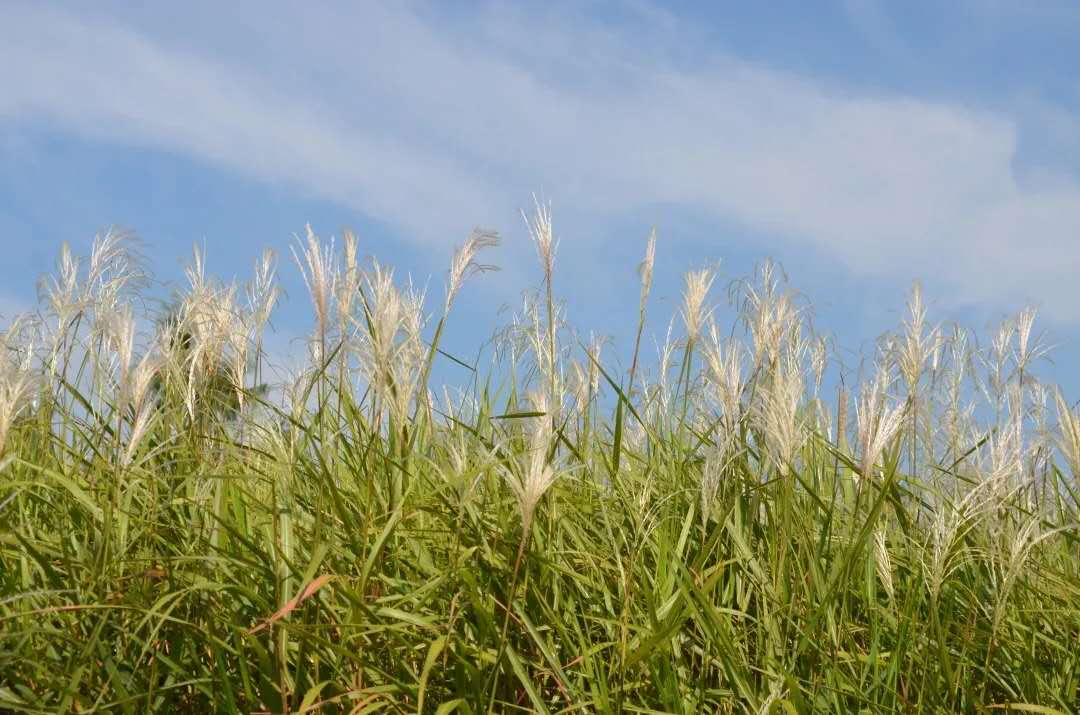 Ecological Value

The wetland is praised as "kidney of the earth", of very high scientific value, ecological value, social value and economic value and is an important base for the implementation of sustainable development. The main functions include: firstly, to purify water bodies; secondly, to regulate the climate; thirdly, to store floodwater and fight drought; fourthly, to maintain biodiversity; fifthly, to protect regional ecological balance. What's more, Hongze Lake Wetland is also located in the eastern hub of the South-to-North Water Diversion Project and plays a crucial role in offering excellent water quality to the project.
Hongze Lake is the fourth largest freshwater lake among the five largest freshwater lakes in China and also one of the most important lake wetlands in Jiangsu Province, covering an area of 2,152 square kilometers. The waters in Sihong County account for 40% of the total lake area and have a rare and well-preserved wetland ecosystem in eastern China. Relying on the unique geographical location and diversified functions, it becomes an extremely important and representative inland wetland in China. While the Nature Reserve of Hongze Lake Wetland is the best-preserved area of the ecosystems in the whole Hongze Lake wetland. The wetland ecosystems have complex types and rich biodiversity.
Hongze Lake Wetland is the wintering habitat of rare birds, for example, great bustard, a national first-class key protected animal. There are 5 times when more than 100 individual great bustards move here for wintering. Moreover, the rich wetland types in the reserve also deliver superior breeding conditions for summer residents. Therefore, the bird protection in Hongze Lake Reserve not only occupies an important position in China, but also enjoys a certain reputation in the world.
Hongze Lake Wetland is a water-passing lake and a typical example of natural lakes and alluvial plains, in a relatively natural state. Hongze Lake is of great significance for regulating and storing flood peaks of the Yangtze River, alleviating floods in the middle and lower reaches of the Yangtze River, maintaining regional ecological security and protecting biodiversity, etc.
Protective Measures
Jiangsu Province, Suqian City and the Party Committee and Government of Sihong County attach substantial importance to the protection of local wetland resources.
In November 2001, upon the approval of provincial government, Nature Reserve of Hongze Lake Wetland in Sihong was set up and covered a total area of 23,000 hectares.
In February 2006, the State Council officially approved the founding of National Nature Reserve of Hongze Lake Wetland in Sihong, Jiangsu. This was the third national nature reserve of Jiangsu Province, with a total area of 49,600 hectares. The overall plan of the reserve (2008-2020) has been approved by the Ministry of Environmental Protection and the construction of Phase II, which focuses on the infrastructure construction of the reserve has been successfully filed. In addition, the reserve also filed an application to protect and restore the wetland to the Ministry of Environmental Protection.
1 research institute has been founded in the reserve, and 2 scientific research labs have been co-built with Nanjing University and Nanjing Normal University respectively, that is, the Wetland Ecosystem Analysis Lab of Nanjing University and the Wetland Environmental Evolution Lab of Nanjing Normal University. A wetland management and protection center, a wetland museum, as well as such infrastructure as fire barriers, animal rescue stations, pest control and quarantine stations, management and protection points, police sentries, watchtowers, management and protection docks, hydrological and water quality monitoring points, routine meteorological observation stations, monitoring points of epidemics and their sources, have been constructed. A migrant resettlement and seine removal project has been implemented in the buffer zone, 2,300 hectares of aquatic vegetation and 655 hectares of bottomland hygrophilous vegetation have been restored. 295 hectares of coastal forest/grass belt have been built and 8,000 hectares are blocked out and protected. Daily monitoring of wetland resource is carried out, and birds, fish and aquatic plants are surveyed emphatically.